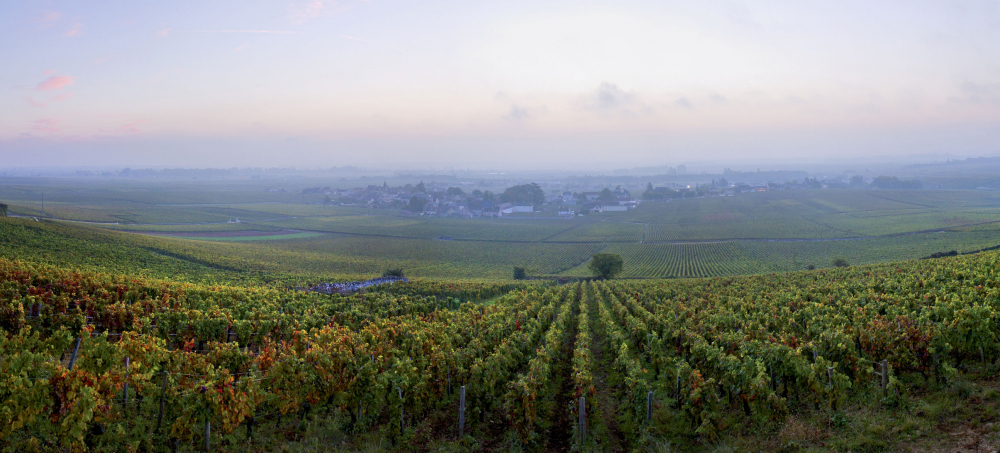 This is a story that will take you on a journey, boarding a time capsule with one of the most distinguished Burgundy domaines: De Montille. The domaine's history spans no fewer than four centuries, but this is not your average tale about a rise to greatness. It is in fact a story of riches to rags, and back to riches again, which is how we find the domaine today, the proud custodian of 37 hectares of 'pure gold' vineyards.
The only way to understand the evolution of the domaine – to truly live it – is to drink its historic wines. With Melchior Club you have privileged access to rare, old vintages direct from the family cellars and can do just that – but should you not have a glass in your hand right now, we will attempt to recreate the experience here.
The De Montille family origins date far back to the 17th Century, the days of the Lords of Comeau, when the Church first began to loosen its grip on the vineyards planted centuries earlier to serve the religious orders, and the Royal Court discovered a passion for drinking Burgundy wine, after King Louis XIV's physician advised the monarch to take it for the good of his health.
There is a saying in the wine trade: 'If you want good vines, look for the church' – the monks and nuns, being natural agriculturalists and artisans, knew exactly where to plant vineyards to grow the best grapes.
When the religious communities began to sell these vineyards to local nobility, the progenitors of the De Montille family did not hesitate to acquire some of the most exceptional lands.
It was in 1863 that the domaine became known as 'De Montille', with the marriage of Marie Eléonore Chauvelot de Chevannes and Étienne Joseph Marie Léonce Bizouard de Montille, the grandfather of Hubert de Montille, father of Étienne, whom we find at the helm of the estate today. By this time, the domaine was sitting on a veritable treasure trove of vineyards, 12 precious hectares of holdings in Musigny, Bonnes Mares, Chambolles Musigny 1er Cru Les Amoureuses…. Today we would say it was a simply glorious collection of magnificent terroirs planted with Pinot Noir, of unquestionable worth. However, despite the interest of royalty and nobility in drinking these wines, the perceived value of the vines was not the same then as it is now. In recent years we have seen lands in Burgundy trading for millions of euros per hectare, if they can be traded at all.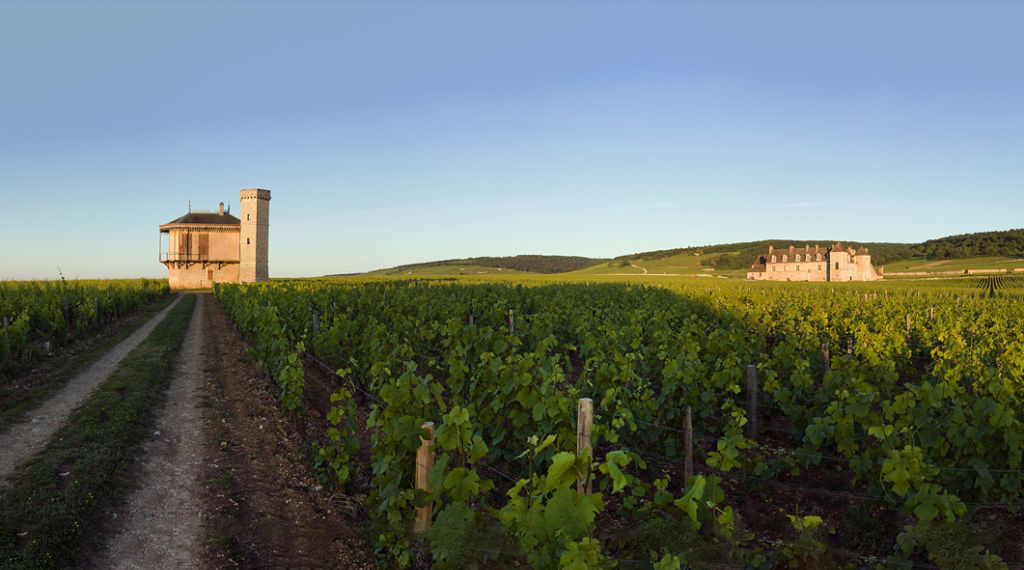 There is a saying in the wine trade: 'If you want good vines, look for the church'
But in 19th Century Burgundy, it was common to sell vines before other agricultural lands when cash was needed, and so, parcel by parcel, the domaine's holding started eroding, ending with barely 3 hectares of various parcels of Volnay 1er Cru. The domaine became a shadow of its former self.
Hubert De Montille's arrival at the domaine in 1947, following his rigorous education in law and winemaking, was the turning point of the estate as we know it today. A canny lawyer and a skilled vigneron, his first pioneering move was to cease selling his wines to the négociants, instead choosing to bottle and sell them himself. This took great courage: we are accustomed to this way of doing things now, but it was a radical idea and a very new approach in Burgundy in the early 1950s. In parallel, Hubert made a second great reform at the estate, which would prove far-sighted and pivotal: devoting his winegrowing philosophy to protecting the expression of the terroir. Again, this desire to protect and express terroir is something we almost take for granted from producers now, but Hubert was going against the grain in his time when producing quantity quickly was the order of the day.
Hubert reverted to using more traditional farming and wine-making methods over then-fashionable techniques, preferring to bottle wines that required time to settle and show the identity of each different plot, climat and clos from which they came. His tenacious approach and hard work began to be recognised through the quality of the resulting wines, and the 'little' domaines in Burgundy – now some of the greatest – started to follow his example. Thus, with Hubert's 'modern' idea of farming sustainably, acting as custodian of the land, and using gentle wine-making techniques to give an authentic sense of place to the wines, these estates were able to protect the ancient vine work set out by the monks who had planted their vineyards centuries before.
Hubert De Montille's legacy is now in the hands of his son Étienne, who, as you might imagine, went through a very special training. Under his father's guidance, Étienne started his working life as a lawyer and combined both vineyard and City life. After a stint working in United States in 1983, Étienne came back to Volnay, completing his oenology studies in 1990, at which point he took over the vinification at his family domaine. Just five years later, he was trusted to become co-manager. Following in his father's pioneering footsteps, he took the decision to begin to steer the domaine towards organic farming, which was a movement still in its youth at that time. At the dawn of the new millennium, he turned full time to his Burgundian roots, devoting himself entirely to the family domaine and Château de Puligny Montrachet, taking control, sustaining its rich history, and showing his personal style and philosophy with confidence.

The most recent vintage release, 2018, exemplifies everything that is great and good about this domaine and the hard work of its generations.
On Étienne's research and advice, the farming moved towards biodynamics, continuing the work of protecting and celebrating the Estate's terroir. Étienne also introduced the ancient (and now-fashionable) low intervention wine-making method of whole cluster fermentation, bringing out the pure aromatics and silky tannins for which the domaine is rightly famed, whilst remaining true to his father Hubert's belief in producing wines with authenticity, purity, elegance and balance.
In parallel with nurturing the lands that were already in their care, the family was slowly but surely reacquiring precious plots of golden vineyards to replace those sold off all those centuries previously. In the early 2000s, Étienne added important holdings in the Côte de Nuits, including Clos de Vougeot and a small piece of land – a tiny jewel – next to the revered La Tâche Grand Cru, in the village of Vosnes Romanée: 1er Cru Malconsorts. It has taken the vision, grit, and determination of two whole generations to rebuild this estate to its former size and glory; the mantle will next be carried by Étienne's children, and this rich story will continue.
The most recent vintage release, 2018, exemplifies everything that is great and good about this domaine and the hard work of its generations. In what was a very hot year for this region, where some estates struggled to make balanced wines, De Montille has produced finely textured, even ethereal wines, of clear, bright ruby colour and superb expression of fruit and terroir, haunting freshness and beautiful length. These are wines that sing; they are wines of joy. This is a vintage that will undoubtedly last decades and will be the star of the De Montille collection in years to come.
Enquire About Membership