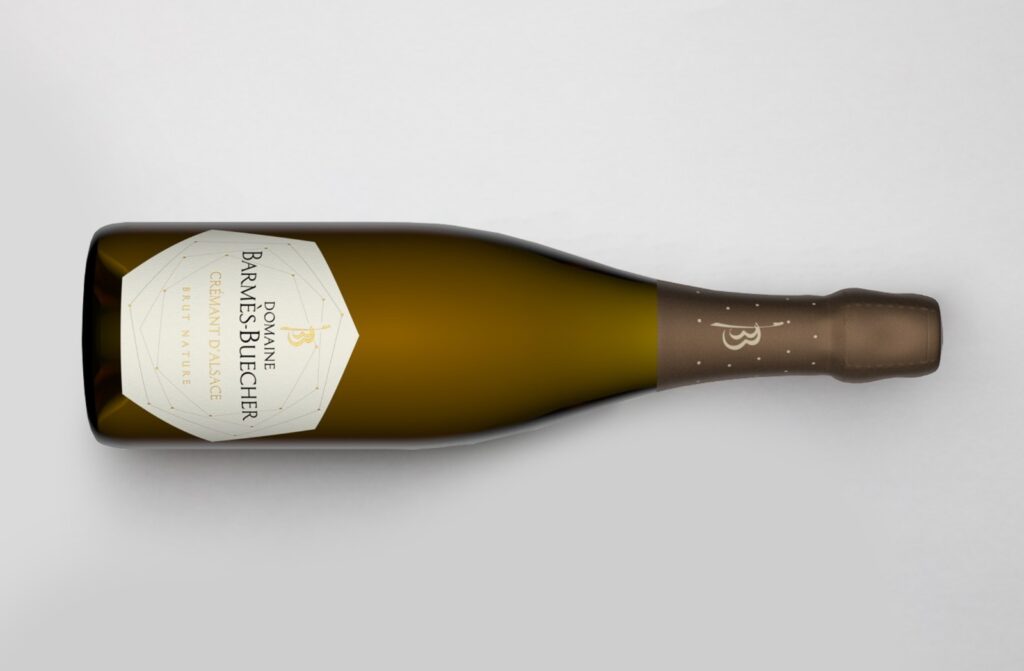 Crémant d'Alsace Brut Nature, Domaine Barmès Buecher 2018
Crémant is produced in EVERY French region outside of Champagne, from Alsace to Bordeaux, Loire to Rhône. It requires a second fermentation in bottle, just like Champagne. The only differences will be the local grape varieties used and the fact that it spends less time in the cellar. Quite a few examples on the market are sparkling plonk, if we're being honest, but Crémant is making a huge comeback, especially in Alsace, the region that boasts the most biodynamic producers in France, including Barmes Buecher (since 1997).
Their Crémant is made from 48% Pinot Gris, 36% Pinot Auxerrois (a variant of Pinot Blanc) and 16% Chardonnay. The grapes are hand harvested at the same maturity as for still wine. The Crémant is then fermented in stainless steel tanks and stopped with cold temperature at 24g/l of sugar. The second fermentation then occurs in bottle without the addition of any sugar.
This is a joyful bottle of bubbly, fragrant and lively. If you want to drink sparkling wine on a school night, want to spare your vintage Champagne collection from thirsty friends, and can't bear the name P***ecco, try it!
Buy From Our Online Store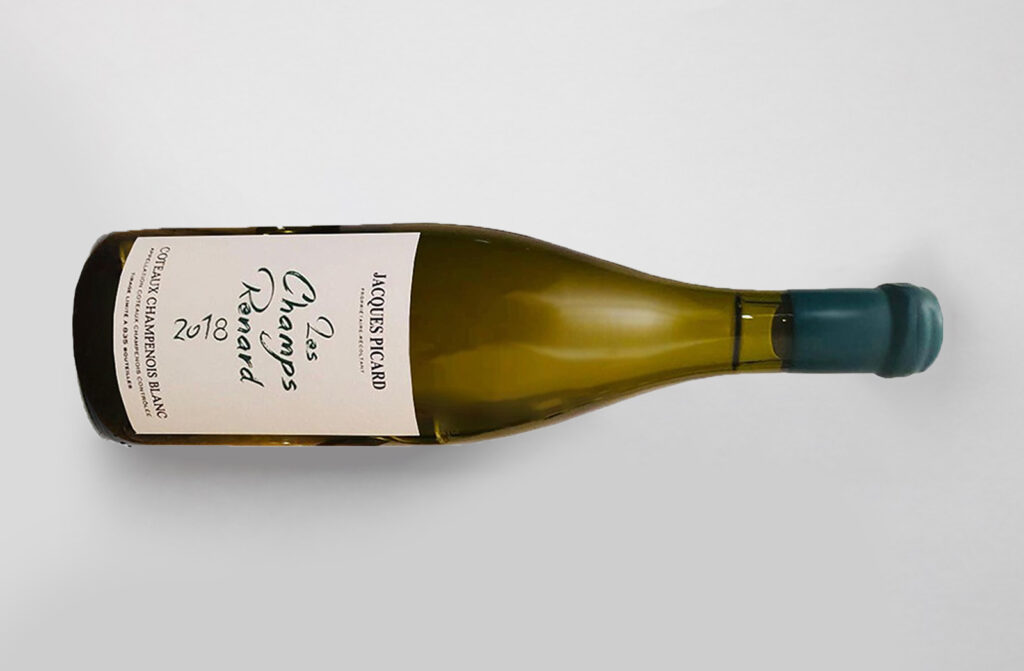 Coteaux Champenois blanc Parcel 'Les Champs Renard' Millésime 2018, Champagne Jacques Picard
This is the first single-vineyard cuvée produced by the House. Unusually for the Montagne de Reims, Champagne Jacques Picard grows mostly Chardonnay, and here they have produced a stunning Coteaux Champenois Blanc de Blancs which shows all the characteristics of this special plot within the estate. 'Les Champs Renard' is a stunning vineyard belonging to the family, located on a hillside facing east and enjoying optimum sunshine.
The Coteaux Champenois is created with very little malolactic fermentation to preserve its laser-like freshness and unique terroir characteristics, then aged half in barrel and half in stainless steel for 8 months before resting on lees in bottle for 5-6 years to allow time for its gorgeous flavours to develop.
Generosity and minerality sum up the character of this superb Coteaux Champenois. Delicate yet creamy, floral with ripe citrus aromas, it is a mouthful of pure pleasure: elegant and gourmet, full of orchard fruits, brioche and tarte au citron, with a long, textured and saline finish. A more pure expression of a purer Blanc de Blancs would be hard to find.
Enquire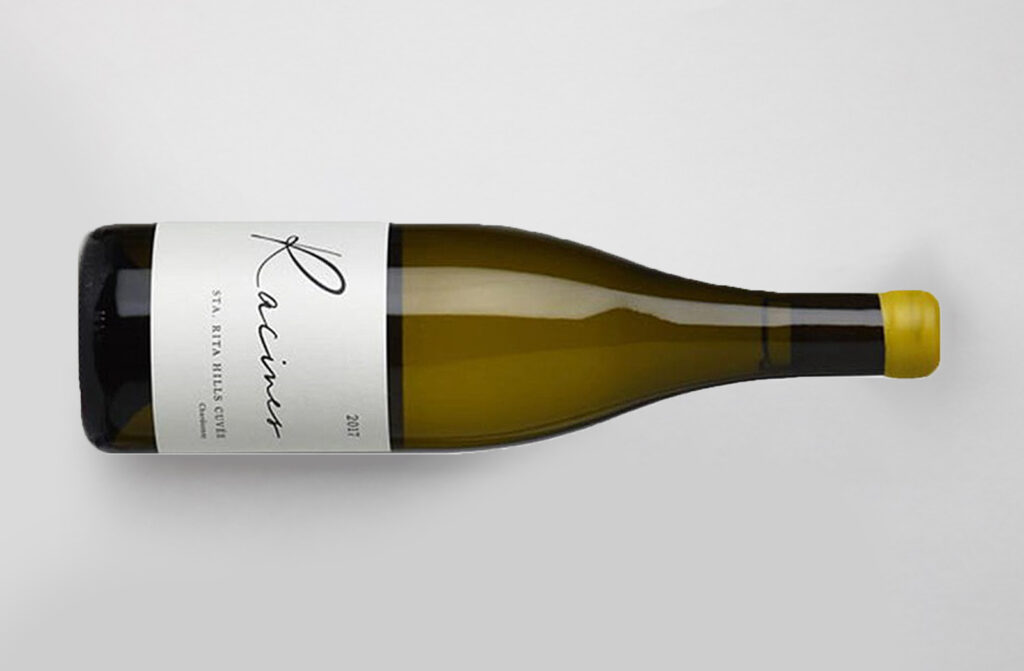 Racines | Chardonnay Santa Rita Hills, 2017
Racines is a brand created by international stars in the winemaking world, from Burgundy to Santa Barbara – with an ideal balance between New and Old World methods. This is a blend of chardonnay from their sites in the Santa Rita Hills, the majority coming from the Wenzlau Vineyard. Here the collaborators have a long-term lease and farm the vineyard themselves using organic practices. Wenzlau sits on a steep, dramatic hillside across the Santa Ynez River river from the famed Sanford & Benedict Vineyard. In the cellar the wine uses a combination of barrel and tank fermentation with native yeast. This is a wine that best represents the potential of the region as a whole.
According to Robert Parker, 'The 2017 Chardonnay opens with a bang, offering warm, welcoming scents of peach cobbler, pastry, honey-drizzled apples, honeysuckle, crushed stone, warm hay and a minerally hint with baking spice notes. Light to medium-bodied, it's slowly giving up all that generous spicy fruit in the mouth, with lovely chalky texture, tangy acidity and a long, layered finish. Yowza!'
According to critic Antonio Galloni from VINOUS, who scored the Santa Rita 92 pts: 'The 2017 Chardonnay (Sta. Rita Hills) is a blend taken from Wenzlau, Bentrock and Sanford & Benedict. Creamy, open-knit and inviting, the 2017 is incredibly delicious. Lemon confit, white flowers, mint and light tropical notes grace this subtle, gorgeous appellation-level wine from De Montille.'
Buy From Our Online Store
Enquire About Membership